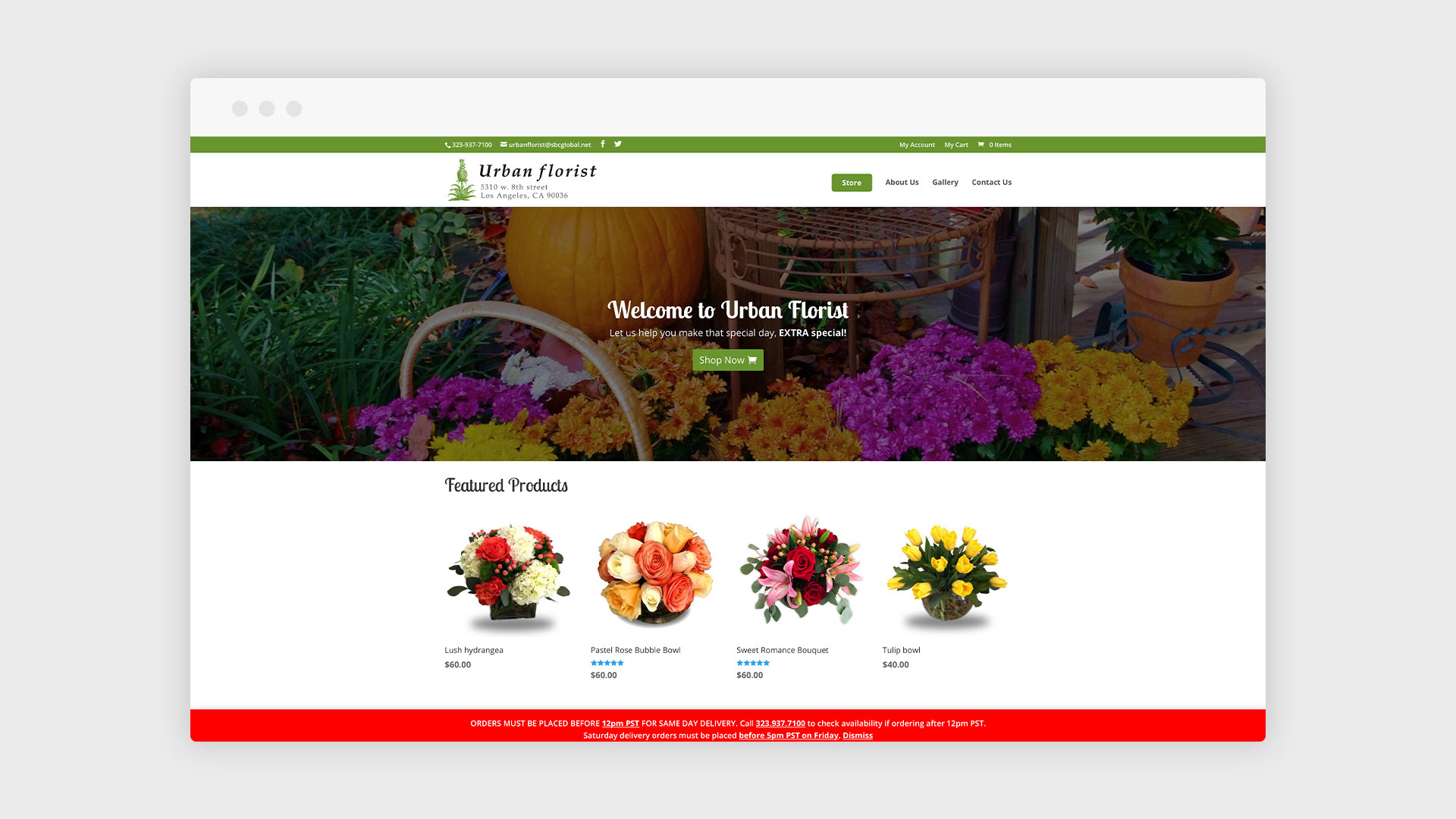 Project Description
This project came to us as a challenge because we needed to give this site a whole new feel and look. We went from an almost empty and unresponsive website that had many problems with online orders, to a modern and powerful mobile friendly website were customers can place orders easy with a few clicks.
Project Details
Client Urban Florist
Date 10.01.2015
Skills Web Design
View urbanflorist.net
eCommerce
This website has an eCommerce incoporated. We intergrated WooCommerce to Urban Florist because it was the best and smart option for their purpose.
Before and After
The before and after results are terrifying impressive. Hover over the image to see the results in action.