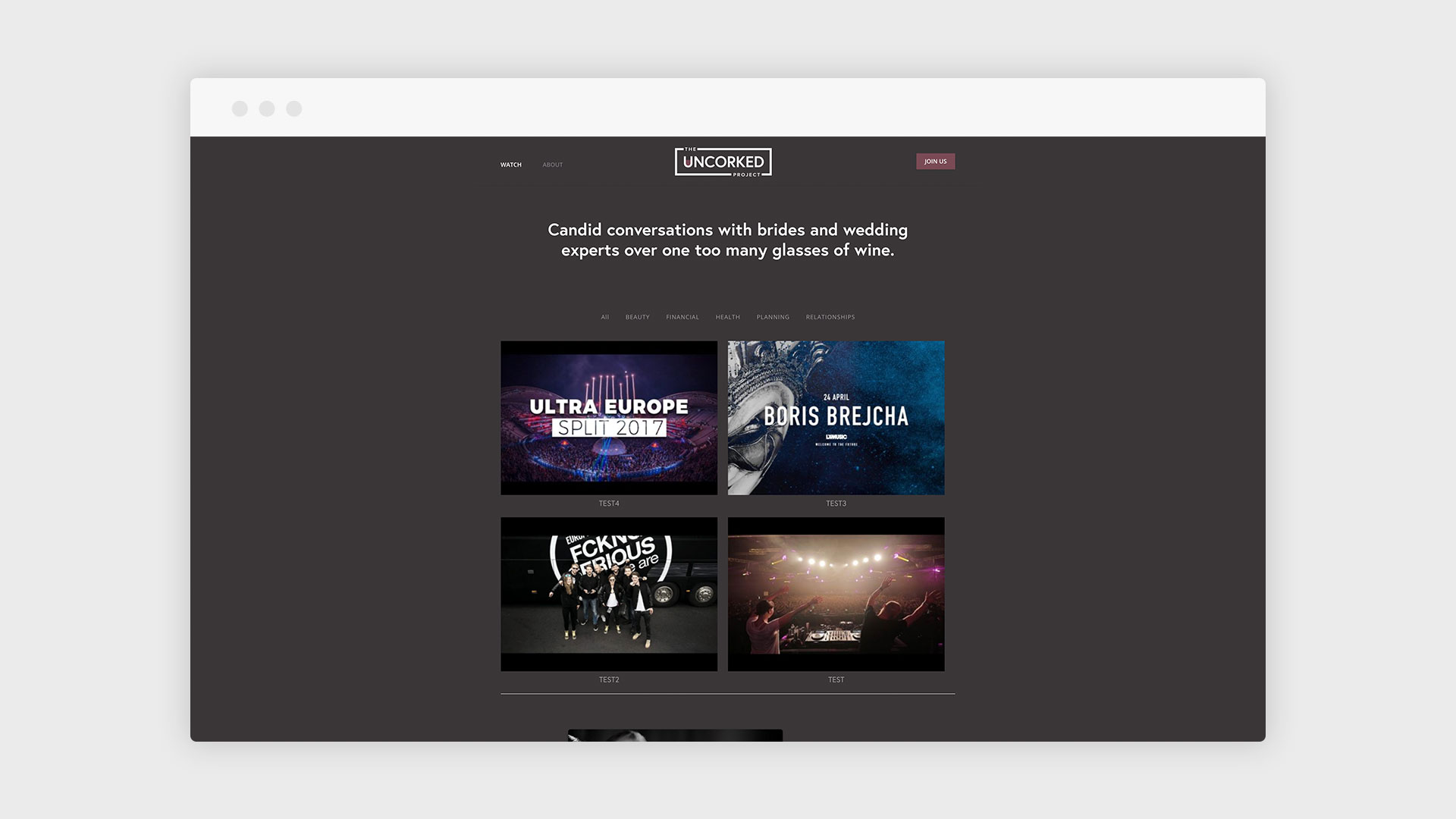 Project Description
Uncorked Project web development was a fun project because the client provided us with the design. We developed the website based on the design she already had from another designer. It was a fun and unique project because we had to incorporate every detail from the design files to the actual website. At the end, the website looked really good.
Project Details
Client Robin S.
Date 02.15.2019
Skills Web Design
View uncorkedproject.com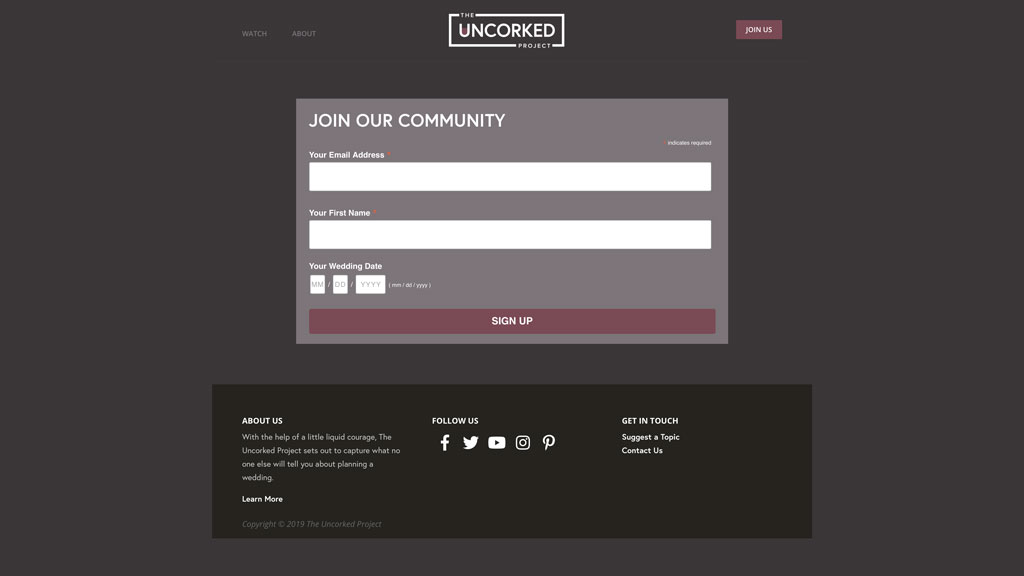 Project Feature
The Uncorked Project website has a sign up form that it's connected to MailChimp. Both forms on the website and on MailChimp were designed so that they match and look similar when subscribing.