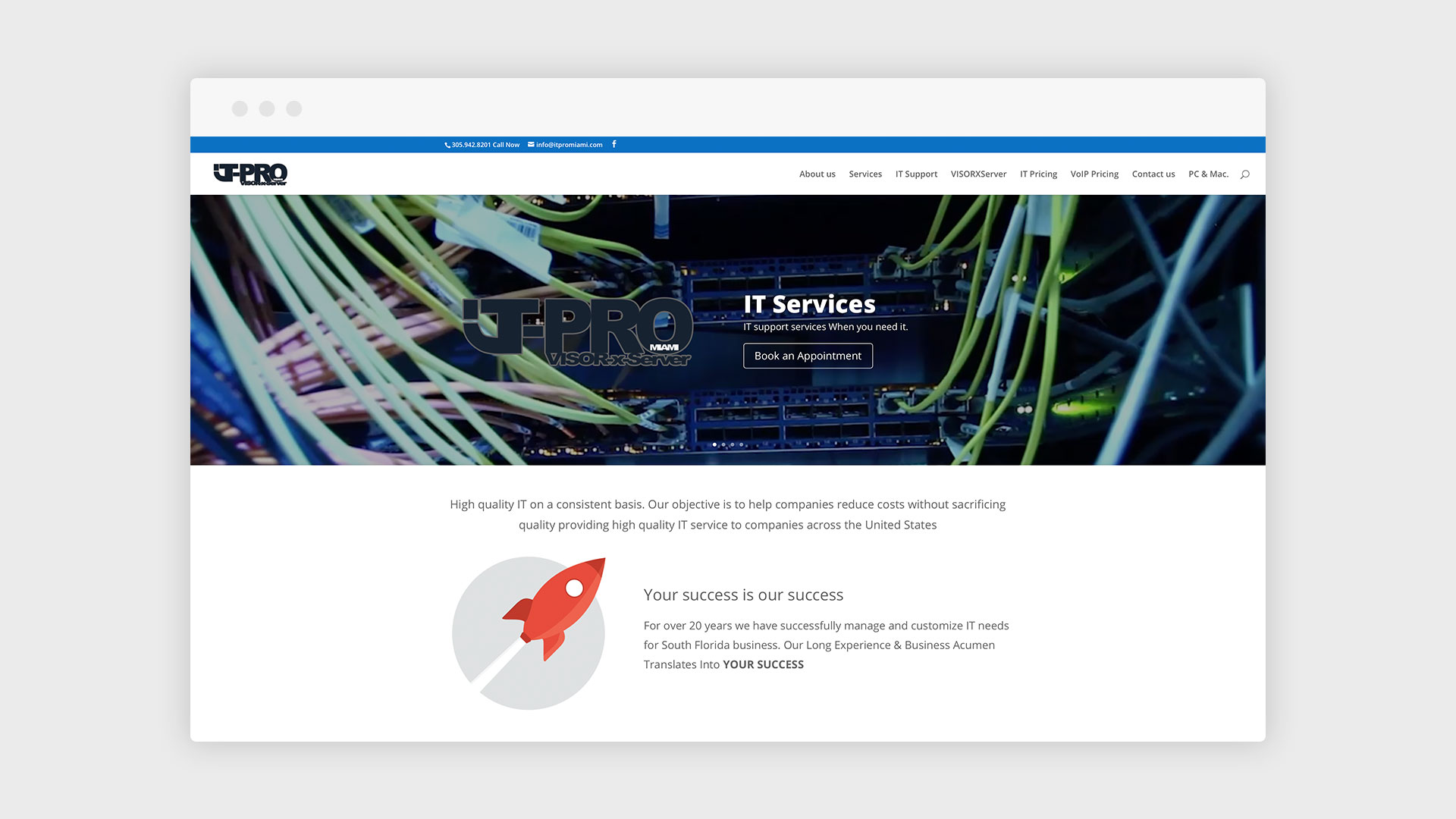 Project Description
IT Pro Miami is a high quality IT  service provider that take care of clients on a consistent basis. Their objective is to help companies reduce costs without sacrificing quality providing high quality IT service to companies across the United States. They wanted a website that translate their vision and elegance of their business. The modern and sleek web design gives IT Pro Miami the ability to demonstrate their belief through their website.
Project Details
Client Danny
Date 12.01.2017
Skills Web Design
View itpromiami.com
Project Feature
The homepage features slider banners. The first slide has a video as background and the rest are graphics sliding in to create a nice entrance effect.
Project Feature
IT support page incorporated so customers can login and request help from professionals.