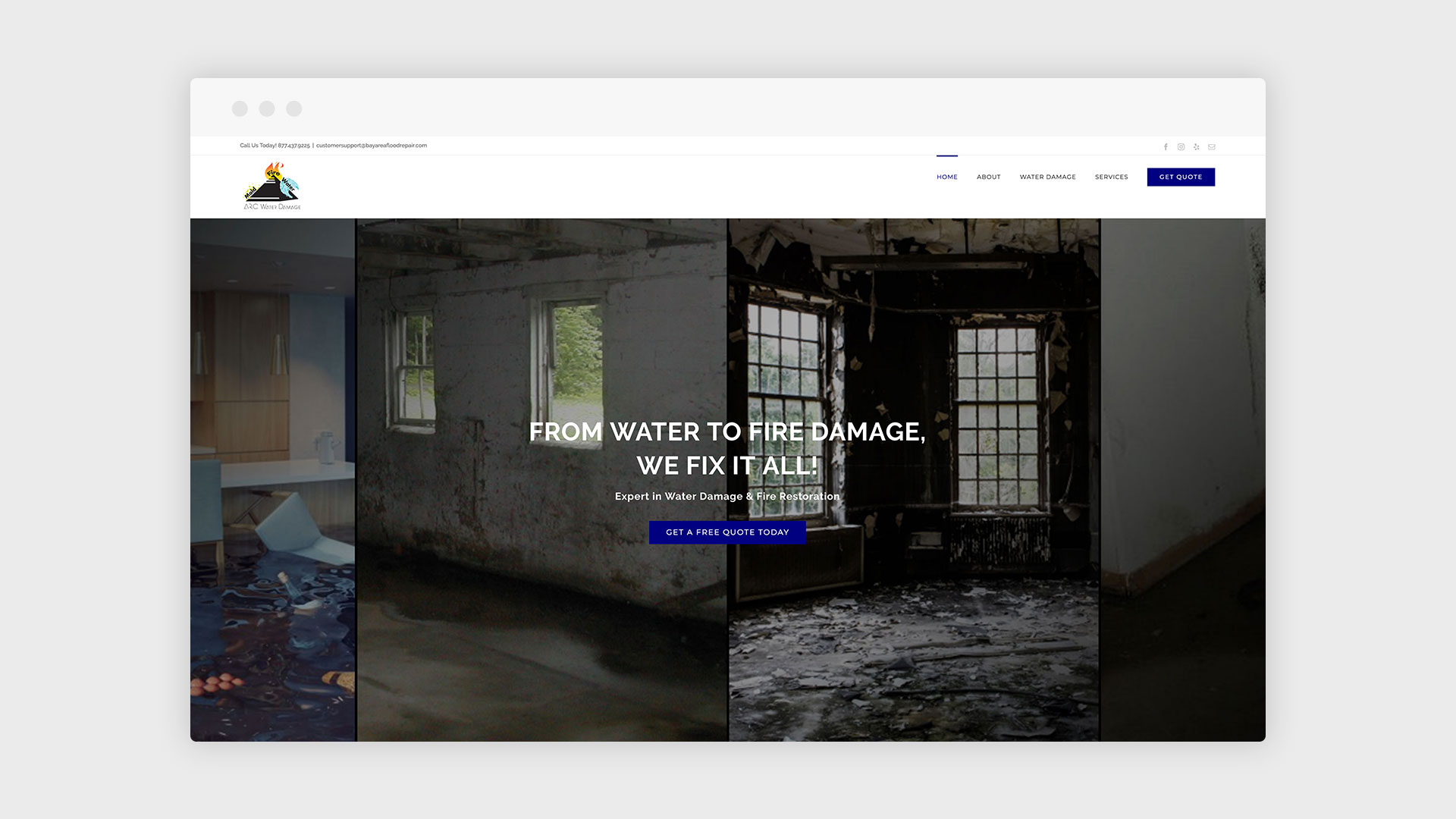 Project Description
What we did on ARC Water Damage website was a full design and content creator. We design and developed the website thinking informational purpose. Also, we implement new content to inform their clients regarding their services. As well as, the design we implement was to reflects their professionalism and quick response when emergency touches their door.
Project Details
Client ARC Water Damage
Date 03.01.2019
Skills Web Design
View bayareafloodrepair.com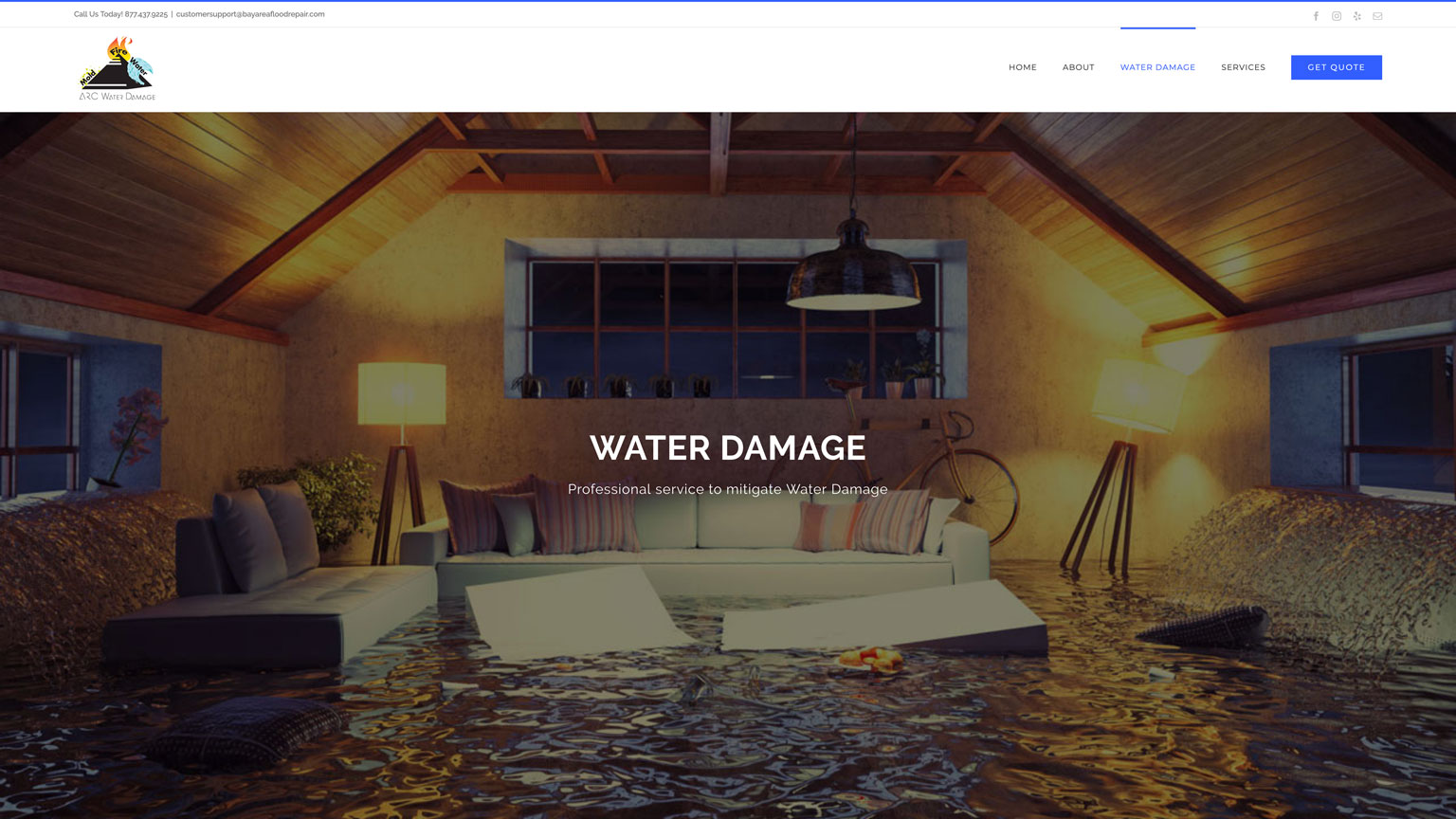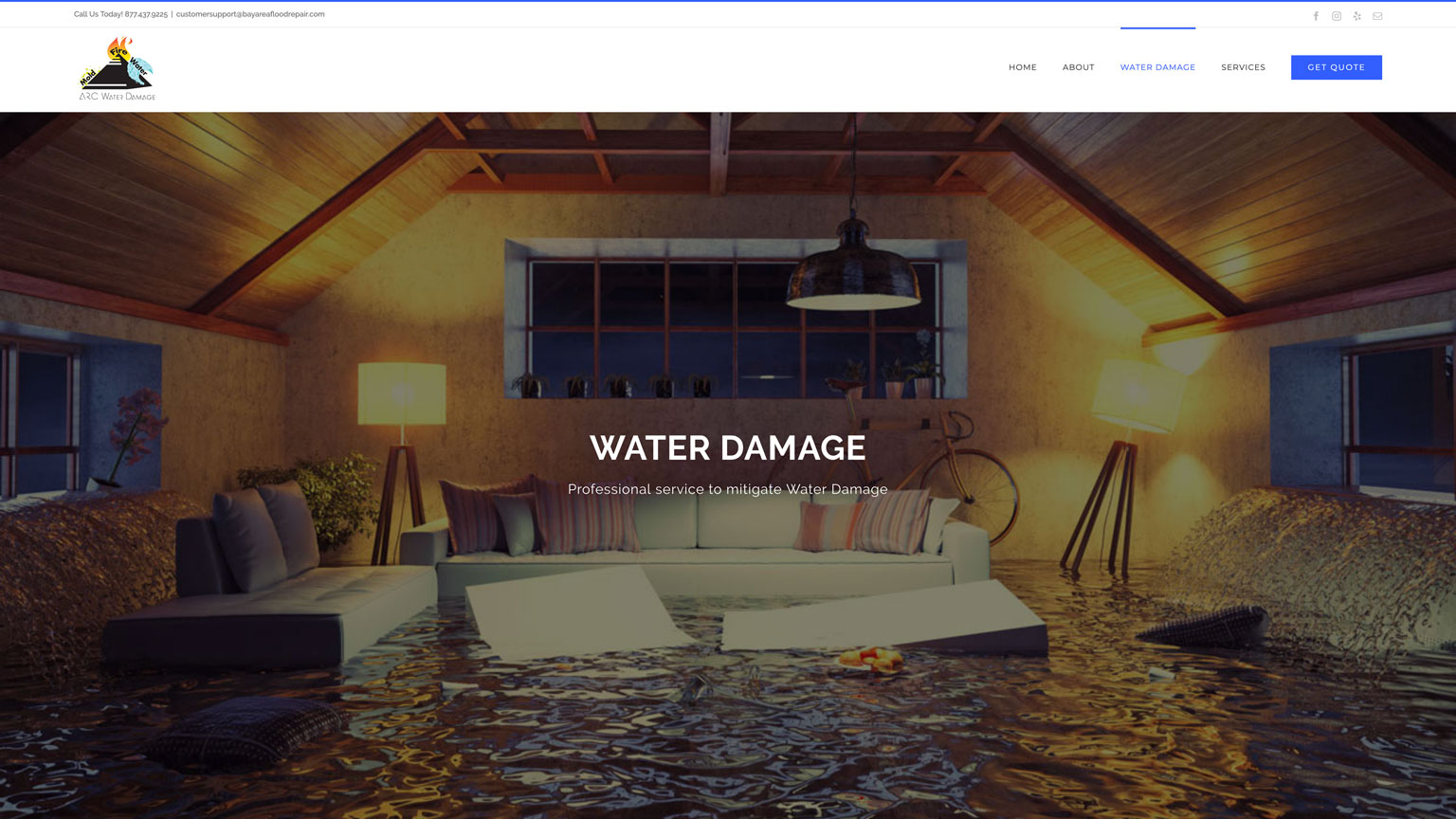 ARC Water Damage Web Design
Some of the features that ARC Water Damage website has are core services, customer reviews, contact form, request a quote form, etc. This website was built to inform clients of their services.